About
Lowesthosting.com began in 2000 as one of the Internet's premier discount web hosts. Our background started in telecommunications so we know technology and our longevity is testament to our quality customer service, low pricing, stable servers and sustainable debt free business model.

In our 20 years we have provided over 160,000 hosting years from customers from every part of the globe with our average customer with us 10+ years and the majority of our new signups are from word of mouth by satisfied customers.
In our early years we focused on being the lowest priced host but as technology and the market matured, we came to realize that low priced hosting is not enough and made the conscious decision to focus on quality of service not just quantity of customers and we have never raised our pricing.

Hosting Horrors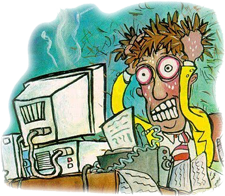 With so many hosts to choose from today it's easy to to fall for a slick website or gimmicks but WHO ARE THESE FIRMS that you are entrusting your valuable emails, websites and personal / financial information?
These days it's far too easy to put up a fancy website full of promises, but will the company deliver what they promise or even be around in a year?

Startup hosts run by teenagers from their college dorm as a part time hobby ?
Foreign hosts run from 3rd world countries claiming to be US based ?
Reseller hosts who don't control the very systems they sell and must ask for help from staff in India ?

Multi-national Wall Street Corporations that have bought out hosting companies that are running Ponzi-like schemes who care more about cash flow than customers, and only offer a 30-45 day money back guarantee, so if you cancel they still make money. Most of them operate affiliate programs so people they pay often create fake review sites to cover up their real reputation ?

Unlimited Promise Hosts who severely oversell their servers claiming you have unlimited everything until you actually use it ?
Hosts with shady introductory offers that hook you in, then double or triple the price on renewal ?
Hosts who use cheap offshore labor and often poor security practices in handling server, email and customer data ?
Instead of building a sustainable long term business, these hosts create time bombs of oversold servers that become progressively more unstable and overworked, undermanned support staff that can't keep up with support demand and make you wait for hours or days.

You Can Trust Us

Lowesthosting is a United States Corporation with American Workers, US based offices and Datacenters, and a small group of talented and dedicated staff that adhere to old school work ethics.


We are a mid-sized host that's big enough to afford the latest server technology, top-notch system administrators, state of the art datacenters and network infrastructure, yet small enough to give you prompt, personalized support and still run lean and mean so we can pass the savings onto you.
We host every kind of website from Business, Government, Religious, Medical, Political, Musicians, Photographers, Artists, and Families who have all come to trust that we consistently under-promise and over-deliver.
Customer Testimonials: